Company Profile
Hundreds of office spaces are stripped out and re-tenanted in Melbourne every year and it is often too difficult and time-consuming for the previous tenant to re-sell their existing furniture.
This is how high-quality office furniture ends up going to landfill and why we decided to provide another option. We rescue used office furniture that is still very high quality (in some cases like new) and give it a new lease on life. Sustainability is our main priority and by ensuring that as much office furniture as possible stays out of the landfill, we are able to offer you an economical option for your office fit-out.
Some of the many items that we recycle include workstations, desks, task chairs, ergonomic office chairs, boardroom tables, filing cabinets, compactus units, kitchen equipment, couches, carpet tiles, and much more. You can see the items we have available on our product pages and contact us to organise shipping, or come and visit us at our Melbourne warehouse. Our recycled stock is constantly changing so if you cannot see what you are looking for on our website, give us a call or come and visit us and we will do our best to help.
We look forward to showing you how great recycled office furniture can be.
Why buy new?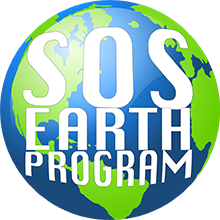 SOS Earth Program
The SOS EARTH Program assists corporations and government departments who have an interest in an environmental outcome for the disposal of their unwanted assets. We will take control of the removal and correctly recycle your business assets with the goal always being achieving sustainability through recycling and reusing.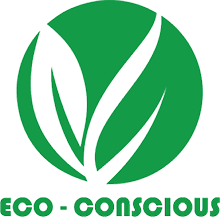 Environmental Asset Disposal
SOS aims to raise the bar for corporate sustainability. We provide environmentally sustainable removal and disposal of unwanted business assets - office furniture, fittings, equipment and more. Through our SOS Earth Program, we provide tracking of the assets throughout this disposal process and provide Environmental Reports & Certificates detailing landfill avoidance and disposal. We believe in Sustainability and believe our clients should too.
End to End Service
SOS provides an end to end service which includes removal of your assets through to environmental reporting. Our sister company Clean and Gone is a market leader in commercial demolition projects in Melbourne, allowing us to initiate many long-lasting corporate relationships which have resulted in happy and 'green' clients. This facility allows us to timely remove furniture within the strip-out process.
Email Us
Please enter your details below to contact us via email.
What Our Clients Have to Say
Thanks so much to the crew at Sustainable Office Solutions for the fast, efficient service we received. I ordered an office full of workstations and a few other bits and pieces, and even though they have to navigate a few issues on the day, they got all the work done really quickly and it looked great.
I wouldn't hesitate to recommend you to other friends and colleagues.
Belinda Sprules - Lochard Energy